AUG. 16, 2015 UPDATE: Almost 17,650 homeless pets found forever homes on Clear the Shelters Day!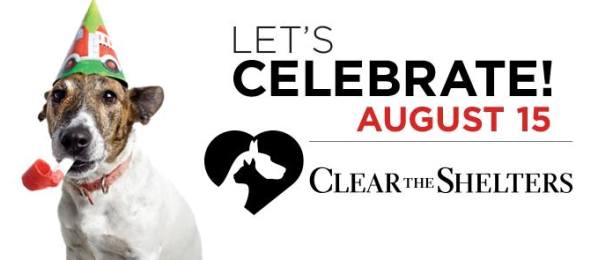 In what will hopefully become an annual event, animal shelters across the U.S. are lowering adoption fees this Saturday, Aug. 15, in celebration of the first-ever "Clear the Shelters" event.
The goal, as the name implies, is to get as many pets adopted as possible. Some shelters, including those in the Chicago area, are completely waiving adoption fees. Others are lowering the fees, or reducing or waiving spay/neuter fees.
More than 300 shelters in about a dozen states are participating in Clear the Shelters, which is being organized in partnership with NBC-owned television stations and the Telemundo station group.
"Surprisingly, only about 20 percent of people adopting a pet choose a shelter animal," said Maya Richmond, executive director of the Animal Welfare Association, in a press release. "Finding shelter dogs and cats quality homes is even more critical during the summer, after the populations at shelters swell due to summertime kitten and puppy births."
To see if a shelter near you is participating, check the Clear the Shelters map. For updates about this event, follow the #ClearTheShelters hashtag on social media.
Are you planning to adopt a dog on Clear the Shelters day? Please leave a comment below (and thank you)!
Photo via Facebook